SUGAR goes Culture
The COVID-19 pandemic emphasizes the need for a digital transformation in the cultural scene, especially for museums. For the first time Badisches Landesmuseum is joining the SUGAR program! They challenged a team of students from Karlsruhe Institute of Technology (KIT) and Politechnika Warszawska to "rethink the museum in the digital space" in order to facilitate more dialog between citizens and museums on topics that move our society.
mehr
Elective module "Digital Services" at the HECTOR School of Engineering & Management master program
Understanding and shaping innovation via data-based and AI-supported Digital Services is a prerequisite for successful business model transformation.
mehr
Webinar series "Designing Data-driven Business Models"
On 06.11.2020, out partner institute DSI/IISM launched the webinar series "Designing Data-driven Business Models". Our guest speaker Claudia Schmitt-Lühmann introduced 10 participants from 6 organizations to the basics of data-driven business models and human-centric design.
mehr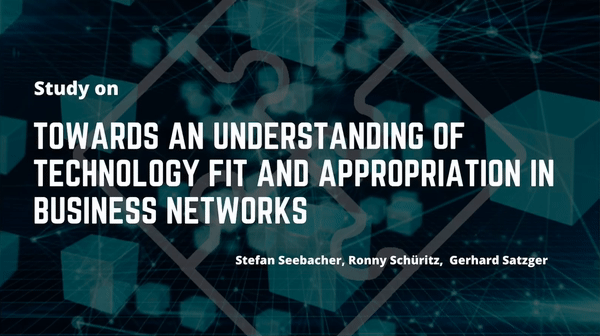 Study on "Towards an understanding of technology fit and appropriation in business networks"
More than ever, business performance depends on connectivity. Blockchain enables us to connect beyond company borders.
mehr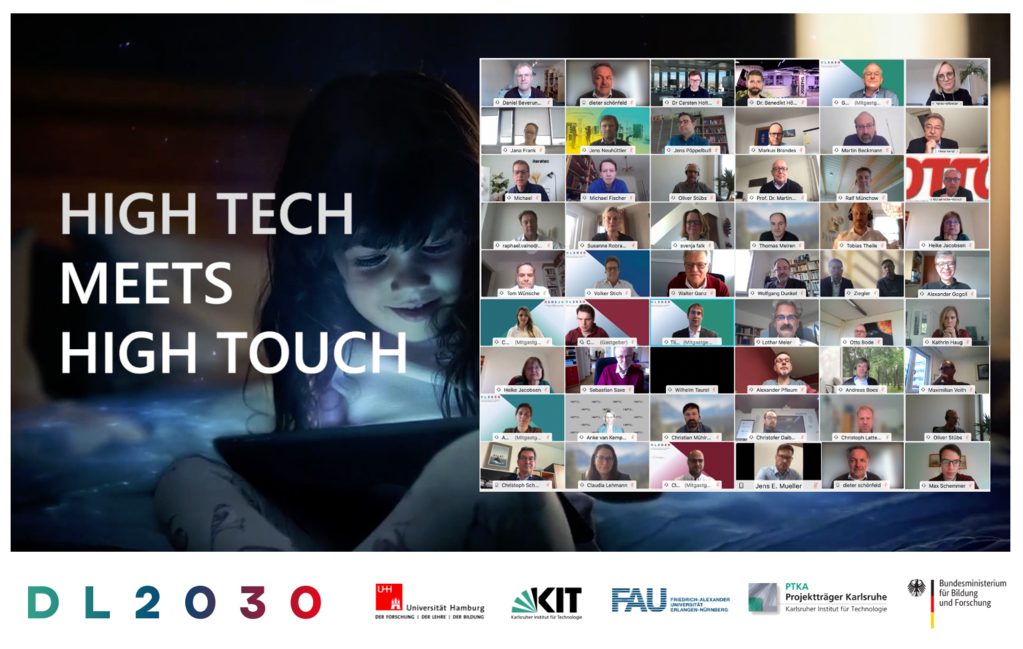 DL2030 - High Tech meets High Touch
On October 28, more than 60 experts from industry and academia joined our digital conference themed "High Tech meets High Touch". The DL2030 project team shared their vision of the "Dienstleistungswende" and discussed strategies for Germany to be among the top players in services by 2030.
mehr
SDaC consortium meeting
Last Thursday, on 08.10.2020, about 30 consortial partners of the SDaC project met locally in Karlsruhe and digitally.
mehr
#InsurLab Germany on the topic of Quantum Computing at KSRI
We are honored to have received the chance to host the second InsurLab University from #InsurLab Germany on the topic of Quantum Computing in our service workspace.
mehr
KSRI Industry Brunch
KSRI Industry Brunch on "Digitalization - Challenges and Approaches".
mehr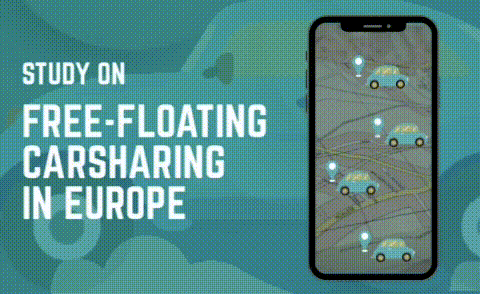 Study on Free-Floating Carsharing in Europe
On behalf of SHARE NOW, Prof. Dr. Hansjörg Fromm and Dr. Patrick Jochem, together with their team, conducted a comprehensive study on the impact of car sharing on the mobility of city dwellers with over 10000 participants from 11 European cities.
mehr
Erneuerung der Bosch-Partnerschaft und Wechsel im KSRI-Direktorium
Wir freuen uns die seit 2013 bestehende Partnerschaft zwischen der Robert Bosch GmbH und dem Karlsruhe Service Research Institute am KIT weiterzuentwickeln.
mehr