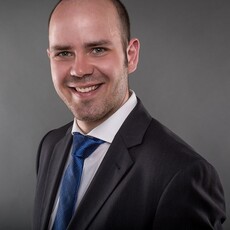 Tätigkeiten
Michael Vössing ist wissenschaftlicher Mitarbeiter der Gruppe Digital Service Innovation. Er arbeitet hier u.a. im Forschungsprojekt STEP.
Forschungsinteressen
Machine Learning and Predictive Analytics

Big Data in Industry

Industry 4.0

Maintenance Engineering and Management

Workforce Field Service Scheduling and Optimization

Industrial Services

Service Business Models
Projekte
Abschlussarbeiten
Wenn Sie an einem der oben genannten Themen Interesse haben, kontaktieren Sie mich jederzeit bezüglich einer möglichen Abschlussarbeit.
Lehre
Design Thinking (WS15/16 + WS16/17)

Seminar: Smart Services and the Internet of Things (WS16/17)

Industrial Services (WS16/17)

Service Analytics A (SS 2017)
Seminar: Data Science for the Industrial Internet of Things (SS 2018)
Lebenslauf
Michael Vössing studierte am Karlsruher Institut für Technologie Wirtschaftsingenieurwesen im Bachelor und Master mit Auslandssemestern in Stockholm und London (Kanada). Während seines Studiums nahm er am Service-Design-Thinking-Programm des KSRI teil, welches er nun als Coach unterstützt.