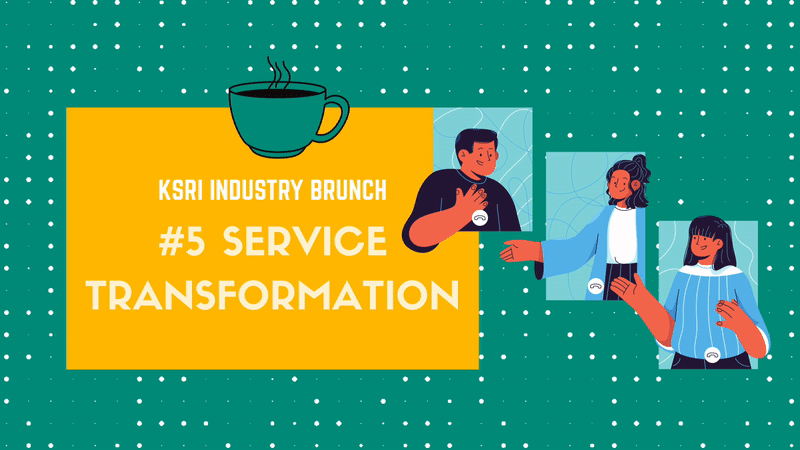 KSRI Industry Brunch on Digital Service Transformation
Date:

07.12.2020

Last Friday, our last KSRI Industry Brunch in 2020 took place, focusing on Digital Service Transformation - a central focus of KSRI - for our corporate partners. 16 participants from 7 organizations joined the event. Thanks so much for your lively engagement! After Peter Hottum and Niels Feldmann, the two event hosts, welcomed our guests, Carina Benz and Udo Schmidt gave impulse talks on the BMBF project DL2030 and the IBM Service Transformation Initiative, respectively. The two presentations were actively discussed in subsequent break-out groups facilitated by Max Schemmer and Tuhina Tomar.

Our participants summarized four key take-aways:

1. Digital services should focus on the benefits for customers and citizens.

2. Services are characterized by interactive value co-creation, which now scales through digitalization.

3. The Mindset in organizations is key

4. Service Transformation is a journey, not a once-off project.

Thanks a lot to all speakers and facilitators! We are looking forward to the next KSRI Industry Brunch in 2021!