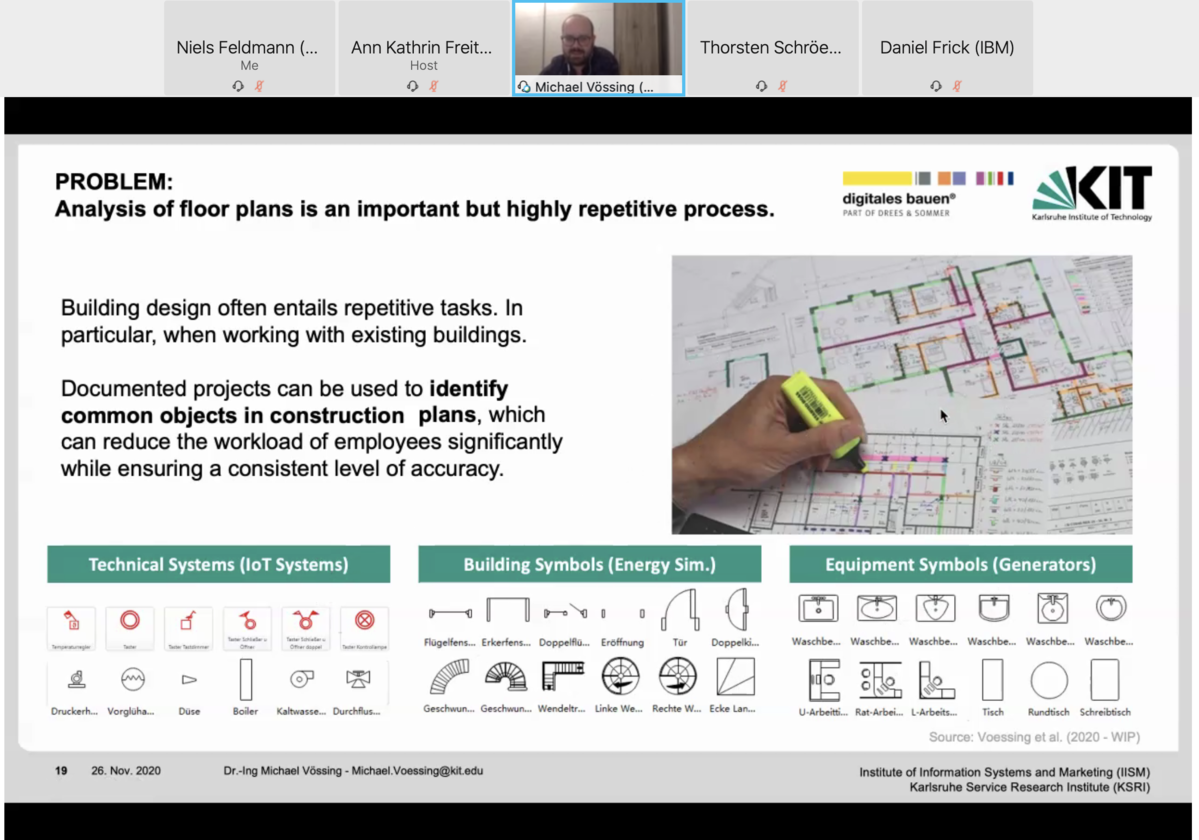 Michael Vössing talks on current AI projects of IISM/KSRI at IBM Industrial 2030 Meetup
Date:

27.11.2020

"Collaboration between humans and computers is crucial in AI projects to solve problems that actually matter to people," said Dr.-Ing. Michael Vössing (DSI/IISM) in an entertaining and insightful talk at the IBM Industrial2030 Meetup. Michael presented several AI projects that IISM/KSRI researchers have developed in collaboration with companies from the manufacturing, construction, and energy industry. He shared four lessons for successful AI projects:

(1) Quantify the uncertainty associated with predictions to avoid overreliance.

(2) Compensate for limited "good" data by analyzing a lot of "bad" data.

(3) Understand and leverage the complementary expertise of domain experts and AI systems.

(4) Solve complex problems by linking multiple AI systems.