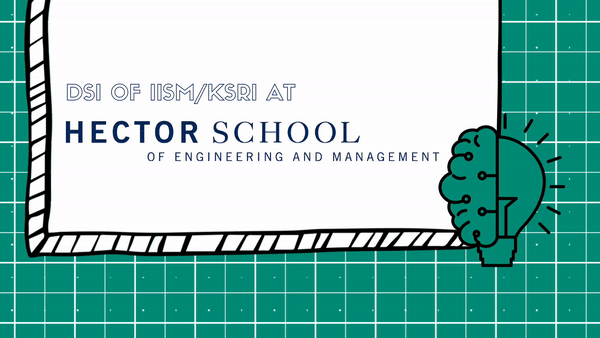 Elective module "Digital Services" at the HECTOR School of Engineering & Management master program
Date:

17.11.2020

Understanding and shaping innovation via data-based and AI-supported Digital Services is a prerequisite for successful business model transformation. Over the last two weeks, Gerhard Satzger, Ronny Schüritz, Niklas Kühl, and Niels Feldmann the DSI research group at KSRI/IISM for the first time offered the newly created elective module "Digital Services" at the HECTOR School master program "Information System Engineering & Management (ISEM"). In interactive and (due to Corona...) virtual sessions they introduced the professionals from various organizations to: Digital Service Business Model and Transformation, Service Innovation, Artificial Intelligence in Service Systems, and Service Design Thinking.
Thank you also to Carina Benz, Lara Riefle, and Max Schemmer for their support.
Find out more about the HECTOR school under https://www.hectorschool.kit.edu.