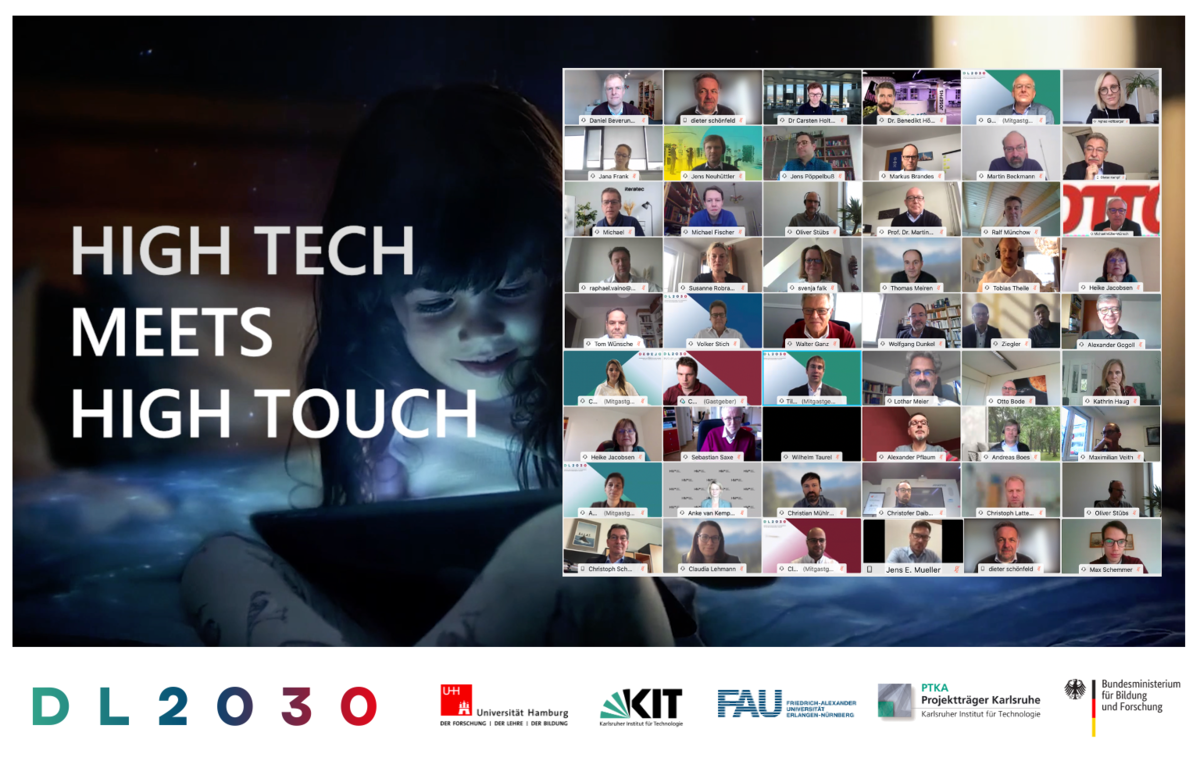 DL2030 - High Tech meets High Touch
Date:

30.10.2020

On October 28, more than 60 experts from industry and academia joined our digital conference themed "High Tech meets High Touch". The DL2030 project team shared their vision of the "Dienstleistungswende" and discussed strategies for Germany to be among the top players in services by 2030.

We agree that:

1) Service logic demands a consistent focus on the benefits for customers and citizens, which can now be put into practice through digitization.
2) Services are characterized by interactive value co-creation, which now scales through digitalization.
3) "Everything-as-a-Service" is the core of discontinuous digital value creation models.
4) Service research promotes digital innovation and transformation in citizen-oriented, employment-intensive and system-relevant service industries.

Those findings were derived as part of the BMBF-funded research project DL2030 in collaboration with Universität Hamburg (Tilo Böhmann & Christian Grotherr) and FAU Erlangen-Nürnberg (Angela Roth & Martin Schymanietz). Special thanks to BMBF & PTKA for enabling and accompanying the project.
We were fascinated by the efforts made by the service community and look forward to establishing the "Deutsches Forum Dienstleistungsforschung" (DF)².

Special thanks also to Agnes Heftberger, Dieter Kempf, Michael Müller-Wünsch and Christoph Schmitz for joining our panel discussion.


If you have any questions about the future of services, please feel free to contact the involved DSI/IISM members directly: Carina Benz, Clemens Wolff, Gerhard Satzger.