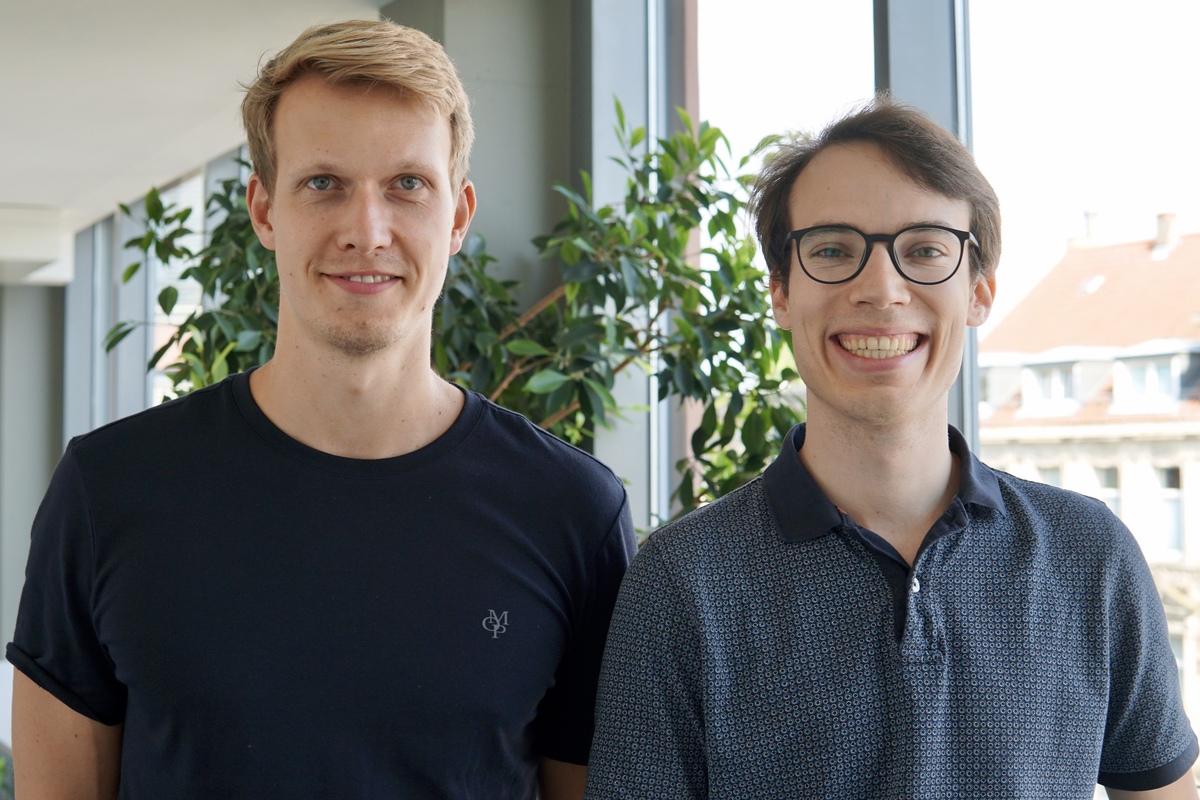 New members of the KSRI team: Patrick Hemmer and Max Schemmer
Date:

10.08.2020

Max Schemmer earned his Bachelor's degree in Economics at the University of Cologne. He graduated with a Master's degree in technical economics from the Karlsruhe Institute of Technology (KIT). From August 2020 he is working on his PhD in cooperation with IBM in the Applied AI Lab of the Digital Service Innovation group. During his doctorate he is working on the topic AI-based Servitization.

Patrick Hemmer graduated from the Karlsruhe Institute of Technology (KIT) with a bachelor's and a master's degree in Industrial Engineering and Management. As part of the master's degree, he studied for one year at the University of Linköping in Sweden and participated in the Service Design Thinking program of the KSRI. Patrick is a research associate at the Applied AI Lab. His research interests include Machine Learning & Deep Learning, Computer Vision, Active Learning, Human-Computer-Collaboration, Human-Centered Artificial Intelligence.