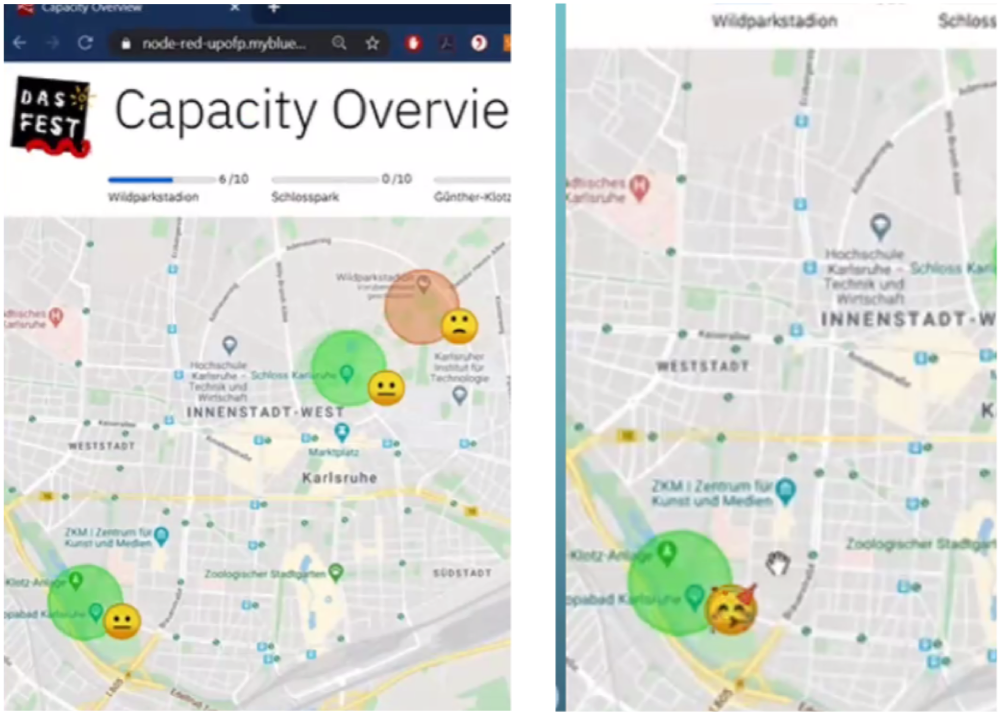 Cloud Services Workshop
Date:

20.07.2020

Since 2015, an Cloud Workshop has been integrated into the lecture "Digital Services". In this workshop, students gain hands-on experience with IBM Cloud services and build small prototypes for a specific use case.

Beside the lecturers, a small team of IBMers participates to support students and give insights into real work life. Because of the current COVID-19 pandemic, this year's workshop was organized as a completely virtual event. Nevertheless, around 60 students took part and developed awesome results in a short timeframe. On the first day of the workshop, we introduced the IBM Cloud platform, primarilyNode-RED with Watson services, and a (hypothetical) use case. The students' task was to generate innovative cloud service ideas for "Das Fest" 2021, considering special challenges of COVID-19. Then, the students had three weeks to refine their ideas and develop working prototypes, which they presented on the second workshop day. A recurring idea was to use the Watson Visual Recognition service to detect if a person wears a mask when entering the festival area. Another group of services regarded the prevention of queues and overcrowding, e.g., by offering online food ordering. One group created a Telegram chatbot, while another group developed a service to regularly remind festival visitors to wash their hands. Oneof the most interesting prototypes contained capacity management, including a visual recognition "mask check" service, and real-time mood analysis based on tweets.