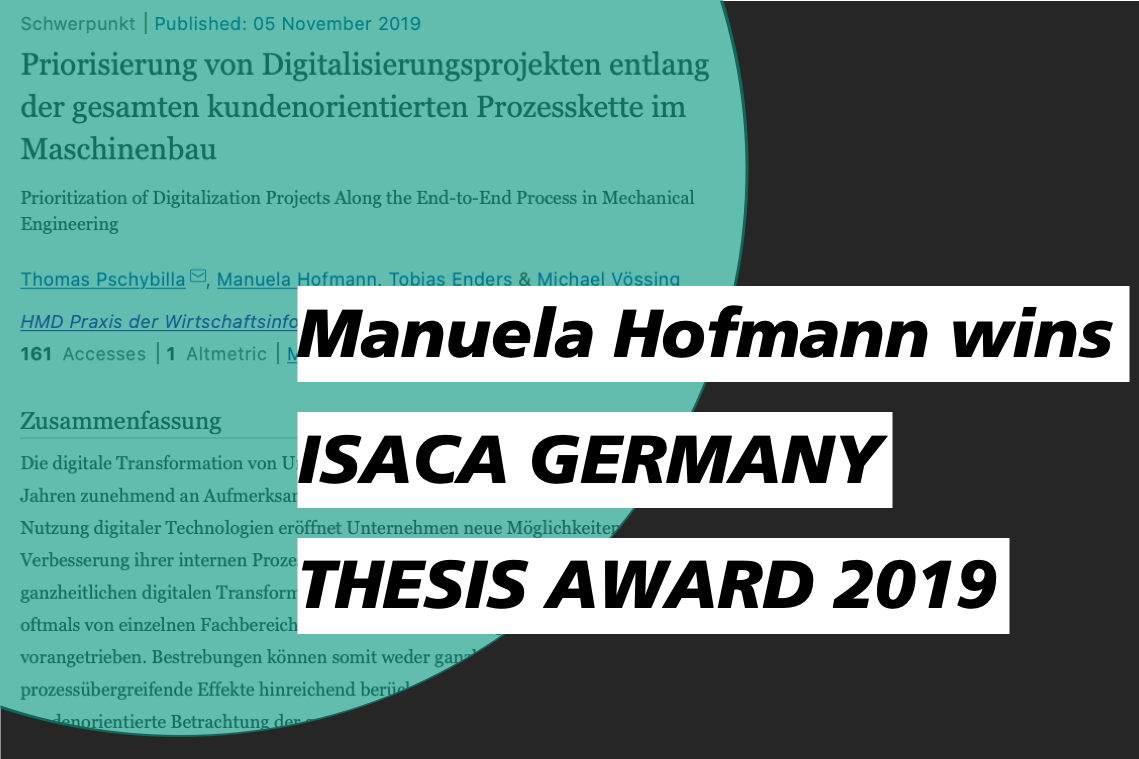 Manuela Hofmann receives the ISACA Germany Chapter Thesis Award
Date:

15.01.2020

Congratulations to our former master student Manuela Hofmann whose thesis now received theISACA Germany Chapter Thesis Award. Her thesis on prioritization of digital projects - targeting to improve IT project porftfolio management - was written in cooperation with the Digital Office of TRUMPF and a summary appeared in HMD.

Thanks to Dr. Ulrich Faisst, Thomas Pschybilla, Tobias Enders und Michael Vössing for their support!