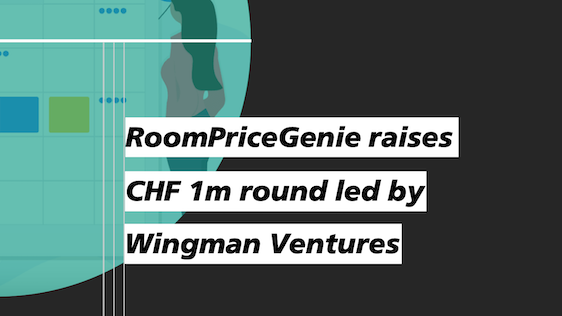 RoomPriceGenie raises CHF 1m round led by Wingman Ventures
Date:

10.12.2019

The start-up RoomPriceGenie is funded by the European Social Fund and the Federal Ministry of Economics and Technology with the EXIST scholarship and received CHF 1 million from the new Zurich venture capitalist Wingman Ventures in a pre-financing round. RoomPriceGenie has developed a dynamic pricing solution, especially for smaller hotels. With the seed capital, the start-up company can continue to expand.
The start-up mentors Gerhard Satzger and Michael Vössing from KSRI congratulate the entire founder team: Ari Andricopoulos, Jörg Siegel (who wrote his master's thesis at KSRI) and Marvin Speh.