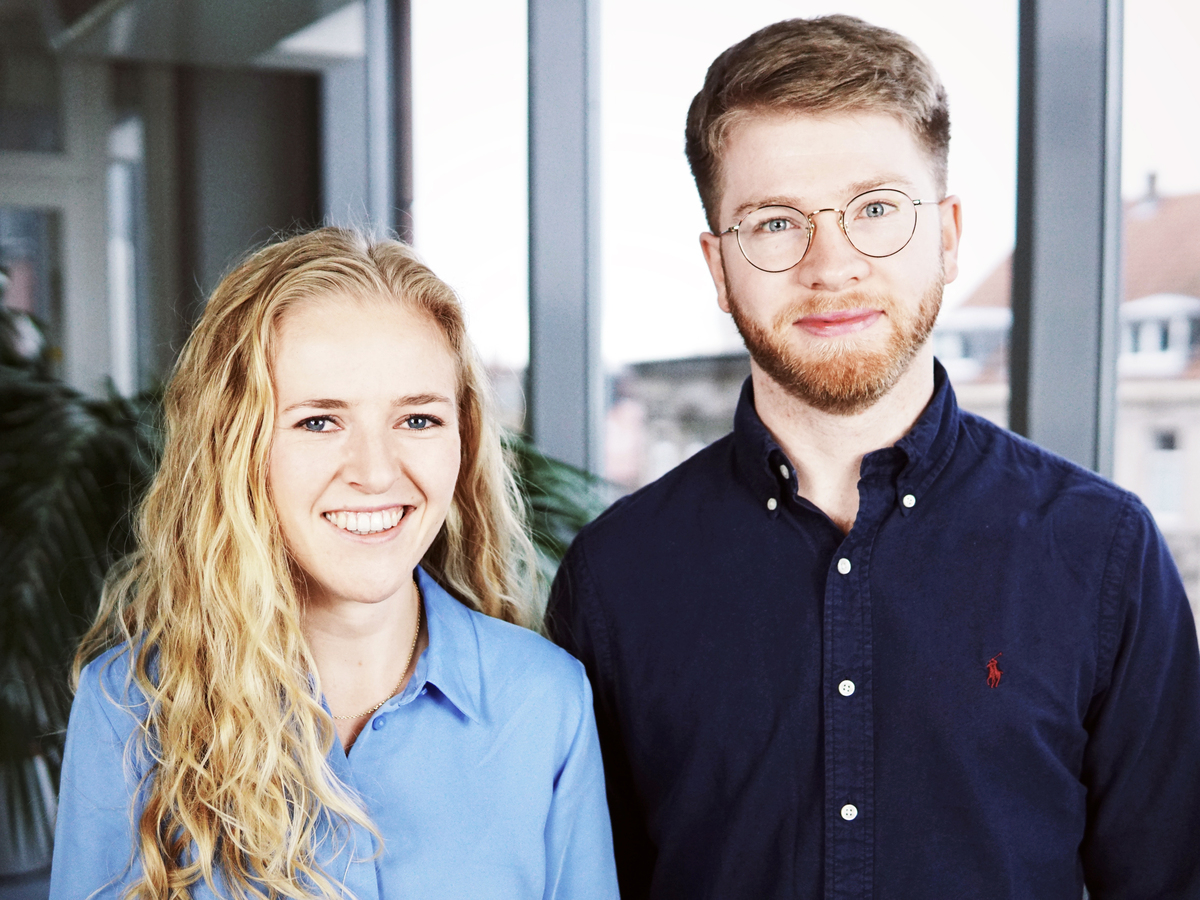 New members of the KSRI team: Jakob Schöffer and Lara Riefle
Date:

03.12.2019

Jakob Schöffer earned his undergraduate degree in Industrial Engineering and Management from the Karlsruhe Institute of Technology (KIT). In 2017, Jakob graduated from the Georgia Institute of Technology in Atlanta, Georgia (USA) with a master's in Operations Research. Upon graduation, he joined IBM in Armonk, New York (USA), working as a data scientist. After more than 2 years with IBM, Jakob returned to KIT in October 2019, where he is now working towards his PhD.

Lara Riefle studied industrial engineering at the Karlsruhe Institute of Technology (KIT) and wrote her bachelor's and master's thesis at KSRI. During her PhD Lara Riefle will be researching digital engagement and human behavior in Information Services.