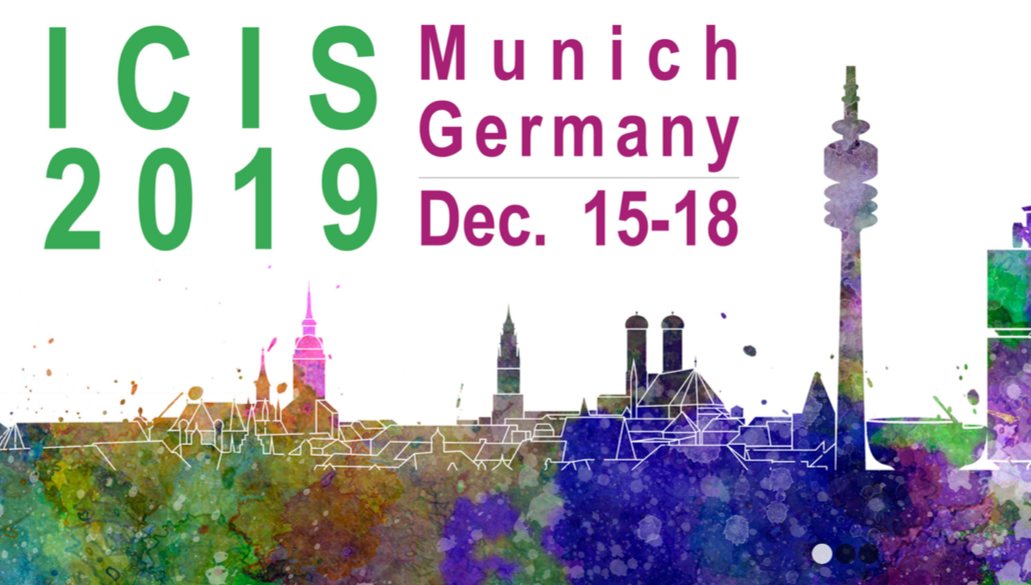 ICIS 2019
Datum:

09.10.2019

Teilnahme an der ICIS 2019

Die Forschungsgruppen von Prof. Mädche, Prof. Satzger und Prof. Weinhardt vom IISM und KSRI werden auf der International Conference on Information Systems (ICIS) 2019 in München mit sechs akzeptierten Konferenzbeiträgen vertreten sein. Darüber hinaus wird Jasper Feine in das ICIS Doctoral Consortium aufgenommen, um sein PhD Projekt "Design Principles for a Effective and Efficient Social Chatbot Development" vorzustellen.

Full Research Papers

M Knierim, M Nadj, M Xiling Li, and C Weinhardt (2019). Flow in Knowledge Work Groups – Autonomy as a Driver or Digitally Mediated Communication as a Limiting Factor?

J Feine, S Morana, and A Maedche (2019). Designing a Chatbot Social Cue Configuration System.

C Wolff, S Kimbrough, N Kühl (2019). Analyzing the Impact of Strategic Behavior in System-Oriented Service Delivery.

S Diederich, M Janßen-Müller, AB Brendel, S Morana (2019). Emulating Empathetic Behavior in Online Service Encounters with Sentiment-Adaptive Responses: Insights from an Experiment with a Conversational Agent

Short Papers

D Dann, N Funk, C Meske, A Maedche, B Mueller, and T Teubner (2019). Toward a Platform for the Systematic Accumulation of Knowledge in IS Research

R Schüritz, K Farrell, B Wixom, G Satzger (2019).Value Co-Creation in Data-Driven Services: Towards a Deeper Understanding of the Joint Sphere.