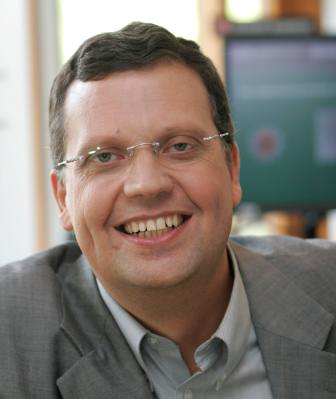 Cloud Adoption 2011 - Service Oriented Infrastructures and Platforms - Lessons on industrialization and consumerization of IT
Zusammenfassung:
Cloud Computing seems to get much attention today. It is positioned as a solution to many of the challenges we saw of consuming and providing IT in the past. But many questions remain: What in Cloud concepts is different so that we can anticipate broad success this time? What do companies do in adopting clouds? Where are the challenges in transforming/migration/porting/maintaining existing IT? Change in technology and/or IT processes - how do they relate? Service orientation is key here...but do we try to boil-the- (IT) ocean yet again?
This talk will give an overview and practical insights on what and how Cloud Computing is starting to be adopted in 2011 based on real client insights and first practical experiences from 110 world-wide client projects.
Zur Person:
Detlef Straeten is a Distinguished Engineer in IBM Global Services and a member of the IBM Academy of Technology. He held several technical architect (IBM and The Open Group Certified) positions and consulting roles during his international IBM career. His previous work centered around new communication systems/IT infrastructures and related professional services methodologies and content. Between 2000 and 2003 he was on an international assignment in the United States, Silicon Valley, working as a lead architect to define and evaluate technology frameworks for Service Provider, e-sourcing, eUtility and GRID solutions.
Since 2003 he is working on Service Oriented Infrastructure Architectures - today often referred to as Cloud Computing. He is member of IBM World Wide Architecture Boards defining IBMs technology strategy. Before joining IBM he was a research staff member at the German Research Center for Computer Science (now Frauenhofer Gesellschaft) in Bonn. He lectures periodically at universities on IT Service Management and Cloud topics. Since mid 2011 he is on a sabbatical working part time at KIT/KSRI in the area of service management research.
Folien
Die Folien zum Vortrag stehen
hier
zur Verfügung.