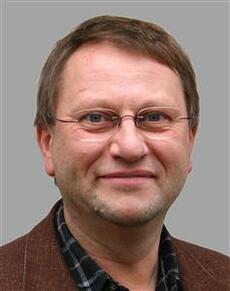 Dr. Peter Korevaar
Group:

Digital Service Innovation

Office Hours:

Mo.-Do. nach Vereinbarung / Mon.-Thu. by appointment

Room:

231

Phone:

+49 721 608-45658

Fax:

+49 721 608-45655

korevaar∂de ibm com
Englerstr. 11
Gebäude 11.40, 2. OG
D-76131 Karlsruhe
Activities
Research Interests
Application of Data Mining to Industrial Services
Logistics Network Planning for Service Parts and Service Technicians
Assortment and Inventory Optimization for Service Parts
Teaching
Industrial Services (WS12/13; WS13/14)
Service Analytics (SS13)
Curriculum Vitae
Peter Korevaar studied physics and mathematics at the university of Utrecht (Netherlands). Then he worked for one year as high school teacher for physics and mathematics. In 1989 he achieved his doctor degree from the university of Utrecht for his work on time-dependent models of stellar coronae.

After a 1.5-year research stay at the university of Heidelberg (Germany), Peter Korevaar joined IBM at the IBM Scientific Center in Heidelberg in 1991. Until 2000 he worked on optimization of logistics networks. For that purpose he developed IBM Warehouse Site Planner and used this location planning system in about 25 customer projects world wide. From 2000 on Peter Korevaar turned to optimization of warehouse inventories. In this area he again developed a system called IBM Dynamic Inventory Optimization Solution (DIOS). Applying this inventory optimization system Peter Korevaar managed to achieve considerable cost savings for many customers at equal or even improved goods availability.

From summer 2005 till April 2012 Peter Korevaar worked for IBM Global Business Services as Subject Matter Expert in the area of Business Analytics and Optimization with a focus on inventory optimization. In this role he supported many consultancy projects in Europe, USA, Korea and Australien und he lead plenty world wide education trainings on IBM DIOS.

From May 2012 until April 2014 Peter Korevaar was a Senior Research Associate at the Karlsruhe Service Research Institute and he supported KSRI Director Prof. Dr. Hansjörg Fromm in teaching and research for Service Analytics, as well as with building up cooperation with industry companies in the area of Industrial Services.
2018
Conference Papers
A Similarity-Based Approach for the All-Time Demand Prediction of New Automotive Spare Parts
.
Steuer, D.; Hutterer, V.; Korevaar, P.; Fromm, H.
2018. Proceedings of the 51st Hawaii International Conference on System Sciences (HICSS-51), Waikoloa Village, Hawaii, US, 3rd - 6th January 2018, Curran Associates, Inc., Red Hook (NY).
doi:10.24251/HICSS.2018.191
2013
Conference Papers
Knowledge Discovery meets Linked APIs
.
Hoxha, J.; Maleshkova, M.; Korevaar, P.
2013. Proceedings of the First Workshop on Services and Applications over Linked APIs and Data (SALAD 2013), Montpellier, France, May 26, 2013. Ed.: R. Verborgh, 56–65, CEUR Proceedings