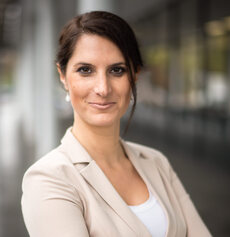 Activities
Research Interests
In my research, I focus on decision design and its effect on human behavior. Specifically, I analyze how the design of digital interfaces influences the innovation decision behavior of consumers. 
My research is grounded in Behavioral Economics and Decision Psychology and has touching points with Information Systems and Electric Mobility Research.
Decision behavior and design
Cognitive biases
Choice architecture (Nudging)
Digital Nudging
Psychology of innovation adoption and resistance
Technology adoption (especially electric vehicles)
Electric mobility services and business models
Research Theories and Methods
Decision Theory and Behavioral Research
Applied Psychology & Consumer Psychology
Experimental Studies
Empirical Studies (survey, interview)
Lectures
Seminar Mobility Services (WS 13/14, 14/15, 15/16)
Service Innovation (SS13): Lecture & Exercise
Supervision of Bachelor/Master's Theses
Projects
Services for Electric Mobility (BMBF)
Service Innovation Lab
Curriculum Vitae
Carola Stryja is team lead and research associate in the "Digital Service Innovation" team at Karlsruhe Service Research Institute. Before joining the KSRI in 2013 Carola Stryja had been studying Industrial Engineering at the University of Karlsruhe/KIT. During her studies, she gained national and international project experience in several companies like BOSCH Italy, IBM Global Business Services and the European Institute for Energy Research.
Scientific Involvement
Selected Review Activities:
13th International Conference on Wirtschaftsinformatik (WI) 2017
11th International Conference on Wirtschaftsinformatik (WI) 2015
49th Hawaiian International Conference on Systems Science (HICSS) 2015
Organisation of Scientific Conference Workshops:
2016
Chair of the Workshop "IT und Dienstleistungen für die Energiewende und Elektromobilität (IDEE)" at the 46th Conference of the Society of Informatics (GI e.V.))
2015
Support with the coordination of the Workshop "IT und Dienstleistungen für die Energiewende und Elektromobilität (IDEE)" at the 45th Conference of the Society of Informatics (GI e.V.)
2014
Co-Chair of the Workshop "IT-gestützte Dienstleistungen für die Elektromobilität" at the 44th Conference of the Society of Informatics (GI e.V.)