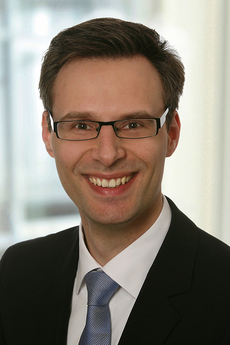 Activities
Axel Kieninger was a research associate with the Digital Service Innovation research group from 2009 to 2014. In November 2015 he successfully defended his PhD thesis.
Research Interests
Service Level Engineering (SLE)
Business-Driven IT Management (BDIM)
IT Service Management (ITSM)
IT Outsourcing (ITO)
Service Science Management and Engineering (SSME)
Projects
Service Level Engineering (Partner: IBM)
Evaluation von Institutionalisierungsoptionen im »Innovationsfeld Dienstleistungen«
(Projektpartner: Fraunhofer IAO, ISS Hamburg
Curriculum Vitae
Since Jan. 2015

Landesbank Baden-Württemberg (LBBW), IT Provider and Production Management, Service Manager (Senior Professional)




Jan. 2009 -
Sept. 2014


Member of the research group Service Innovation and Management




May 2008 -
Oct. 2008


Diploma thesis on the topic "Representation of Service Level Objects in IT Service Processes" at the Universität Karlsruhe (TH) in cooperation with the Research Centre for Information Technology (FZI) Karlsruhe




Oct. 2002 -
Oct. 2008


Studies of Information Engineering and Management at the Universität Karlsruhe (TH) with the main subjects "Corporate Finance, Corporate Investment and Financial Accounting", "Business Processes and Organization", "Infrastructures" and "Information Services within Networks"
Selected Internships



Sept. 2007 -
Nov. 2007


Daimler Chrysler Northeast Asia Ltd., IT Management,
Beijing, China




Oct. 2006 -
Dec. 2006


KPMG Deutsche Treuhand Gesellschaft, Advisory, Information Risk Management, Stuttgart, Deutschland

Workshop Organisation
Co-Chair of the workshop 'IT-enabled services for e-mobility 2013' in the context of the 43rd annual meeting of the Gesellschaft für Informatik (GI e.V.)
Co-Chair of the workshop 'Service Level Management 2010' in the context of the 40th annual meeting of the Gesellschaft für Informatik (GI e.V.)
Supervised Theses
Risk-Oriented Definition of Service Offers
[Master thesis]
Status: finished
Quantifying the Impact of Service Incidents on the Customer Business
[Diploma thesis]
Status: finished
Service Level Engineering - Towards the Determination of Service Incident Patterns
in cooperation with: IBM
[Master thesis]
Status: finished
Approaches and barriers for the quantification of operational risks resulting from the application of services
in cooperation with: DETECON
[Master thesis]
Status: finished
Geschäftsprozessrelevante IT-Dienstleistungen
in cooperation with: Stadt Karlsruhe
[Master thesis]
Status: finished
Ein Mechanism Design Ansatz zur Approximation der allokationseffizienten Dienstleistungsqualität
[Bachelorarbeit]
Status: finished
The Economics of Service Level Engineering
in cooperation with: IBM
[Diploma thesis]
Status: finished
Service Level Management - Herausforderungen und ihre Relevanz aus der Sicht des Kunden
in cooperation with: IBM
[Diploma thesis]
Status: finished
Challenges of Retained Organisations in IT Outsourcing
An Explorative Study
in cooperation with: IBM
[Diploma thesis]
Status: finished