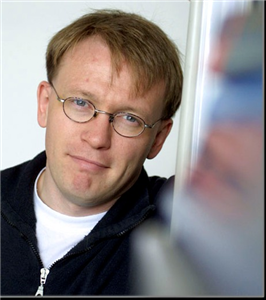 Abstract
Architecture-based Service Innovation in Networked Enterprises
In this presentation we will relate the field of enterprise architecture to the domain of service science. We start with a discussion of the field of enterprise architecture, its goals and core ingredients. Then we continue with a discussion on the added value of enterprise architecture to service engineering and innovation. Where service engineering typically focuses on the engineering and innovation of specific services (or a group of highly interrelated services), enterprise architecture considers the bigger picture by guarding the alignment to the business strategy, while also ensuring cohesion between different key aspects of an enterprise, such as business services, business processes and IT support. In this presentation we will also briefly visit relevant industry standards such as TOGAF and ArchiMate.
Zur Person
Prof. Dr. H.A. (Erik) Proper is a Professor at the Radboud University Nijmegen, The Netherlands, where he heads up the Theories for Enterprise Engineering group. He is also a principal consultant and thought leader in the field of Enterprise Engineering and Enterprise Architecture at Capgemini, where he leads the Dutch architecture service-line. Prof. Proper is also highly active in the enterprise architecture community. He is: co-founder and vice-chair of the ArchiMate forum of the Open Group and co-founder and boardmember of the Netherlands Architecture Forum (NAF).
Prof. Proper has a mixed background, which covers a variety of roles in both academia and industry. His professional passion is the further development of the field of enterprise engineering and enterprise architecture. His long experience in teaching and coaching a wide variety of people enables him to involve and engage others in this development. He has co-authored several journal papers, conference publications and books. His main research interests include enterprise architecture, enterprise engineering, enterprise modelling, systems theory, business/IT alignment and conceptual modelling.