Digital Transformation
The research focuses on the utilization of emerging technologies for the design of innovative digital services and how these technology innovation disrupts existing service systems, business models and organizations. We are interested in how technology can be leveraged to create better experiences and ease of use of digital services for customer and for employees within the organization.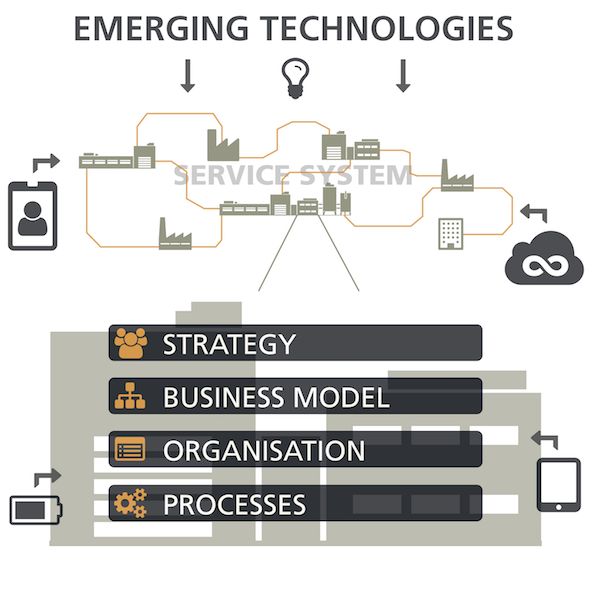 Research Focus
Data-Infused Business Model Innovation

Investigate ways in which companies can enrich their service portfolio with big data and advanced analytics

Understanding the required organizational change

Measure the value of data to find suitable revenue models and pricing

Blockchain

Investigating the development of business networks with Blockchain

Derive patterns to develop smart contracts & chain code

Internet of Things

Simultaneous development of product and services
Research Areas
We apply a research philisophy of pragmatism with a strong inductive approach. We apply mixed or multiple method design that can be qualitative or quantitative.
Strategies and methods that are used recently:
Grounded theory
Design science
Surveys
In-depth interviews
Case study research
Scientific Lead