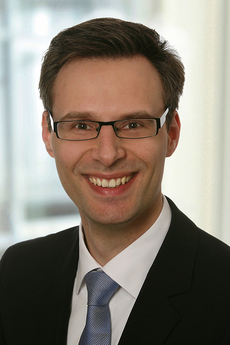 Tätigkeiten
Axel Kieninger war von 2009 bis 2014 wissenschaftlicher Mitarbeiter in der Forschungsgruppe Digital Service Innovation. Im November 2015 legte er erfolgreich seine Doktorprüfung ab.
Forschungsinteressen
Service Level Engineering (SLE)
Business-Driven IT Management (BDIM)
IT Service Management (ITSM)
IT Outsourcing (ITO)
Service Science Management and Engineering (SSME)
Projekte
Service Level Engineering (Projektpartner: IBM)
Evaluation von Institutionalisierungsoptionen im »Innovationsfeld Dienstleistungen«
(Projektpartner: Fraunhofer IAO, ISS Hamburg)
Lebenslauf
Seit Jan. 2015

Landesbank Baden-Württemberg (LBBW), Provider- und Produktionsmanagement, Service Manager (Senior Professional)




Jan. 2009 -
Sept. 2014


Wissenschaftlicher Mitarbeiter in der Forschungsgruppe Service Innovation and Management




Mai 2008 -
Okt. 2008


Diplomarbeit mit dem Titel "Repräsentation von Dienstgüteobjekten in IT-Dienstleistungsprozessen" an der Universität Karlsruhe (TH) in Kooperation mit dem Forschungszentrum Informatik (FZI) Karlsruhe




Okt. 2002 -
Okt. 2008


Studium der Informationswirtschaft an der Universität Karlsruhe (TH) mit den Schwerpunkten "Finanzierung, Investitions- und Bilanztheorie", "Geschäftsprozesse und Organisation", "Infrastrukturen" sowie "Informationsdienstleistungen in Netzen"
Ausgewählte Praktika



Sept. 2007 -
Nov. 2007


Daimler Chrysler Northeast Asia Ltd., IT Management,
Peking, China




Okt. 2006 -
Dez. 2006


KPMG Deutsche Treuhand Gesellschaft, Advisory, Information Risk Management, Stuttgart, Deutschland

Workshop Organisation
Co-Chair des Workshops "IT-gestützte Dienstleistungsansätze in der Elektromobilität 2013" im Rahmen der 43. Jahrestagung der Gesellschaft für Informatik (GI e.V.)
Co-Chair des Workshops "Service Level Management 2010" im Rahmen der 40. Jahrestagung der Gesellschaft für Informatik (GI e.V.)
Betreute Abschlussarbeiten
Risk-Oriented Definition of Service Offers
[Masterarbeit]
Status: abgeschlossen
Quantifying the Impact of Service Incidents on the Customer Business
[Diplomarbeit]
Status: abgeschlossen
Service Level Engineering - Towards the Determination of Service Incident Patterns
in Kooperation mit: IBM
[Masterarbeit]
Status: abgeschlossen
Approaches and barriers for the quantification of operational risks resulting from the application of services
in Kooperation mit: DETECON
[Masterarbeit]
Status: abgeschlossen
Geschäftsprozessrelevante IT-Dienstleistungen
in Kooperation mit: Stadt Karlsruhe
[Masterarbeit]
Status: abgeschlossen
Ein Mechanism Design Ansatz zur Approximation der allokationseffizienten Dienstleistungsqualität
[Bachelorarbeit]
Status: abgeschlossen
The Economics of Service Level Engineering
in Kooperation mit: IBM
[Diplomarbeit]
Status: abgeschlossen
Service Level Management - Herausforderungen und ihre Relevanz aus der Sicht des Kunden
in Kooperation mit: IBM
[Diplomarbeit]
Status: abgeschlossen
Challenges of Retained Organisations in IT Outsourcing
An Explorative Study
in Kooperation mit: IBM
[Diplomarbeit]
Status: abgeschlossen