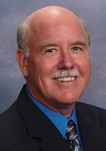 Short Biography
Dr. Dave Schrader retired in 2014 as a marketing director at Teradata. He was responsible for marketing the Teradata® Unified Data Architecture™ Big Data initiative, which helps Teradata customers and prospects derive more value from Teradata, Teradata Aster, and Hadoop solutions. Previous to Big Data, he led the marketing of Teradata's Active Intelligence real-time data warehousing initiatives.
Schrader assisted Teradata customers in understanding how to strategically use both traditional and big data to create analytical insights and predictive models for strategic and operational (front-line) employees and systems. This includes systems like call centers and the web, as well as industry-specific points of contact like retail stores, banking ATMs, and mobile devices.
He continues to help Teradata as a board member of the Teradata University Network, giving talks at universities and helping them with curriculum development for data analytics programs. Right now, he's working on creating new teaching materials and homework assignments in the area of sports analytics for baseball, basketball, football, hockey, and soccer.
In the past four years, he created and produced 12 episodes of "Business Scenario Investigations" (BSI), a CSI-like "show" on YouTube that demonstrates how data forensic investigators solve business problems by analyzing tweets, social media, geospatial, and other types of data. Follow this link to a sample case study about a telecommunications company with a dropped mobile call problem - http://www.youtube.com/watch?v=4WJR_Z3exw4. Many other episodes are also available on YouTube.
He joined Teradata in 1991 and held various positions in Engineering - Advanced Development group until 1998 when he moved into Marketing. Previously, he held engineering management positions at Digital Equipment Corporation and at Servio Logic where he led projects on federated and object-oriented databases.
Schrader holds a Ph.D. in computer science from Purdue University, has published in the areas of customer management and pervasive business intelligence, and is a popular worldwide speaker at conferences on how companies can gain a competitive edge from using technology.