Speaker Series Prof. Shirley Gregor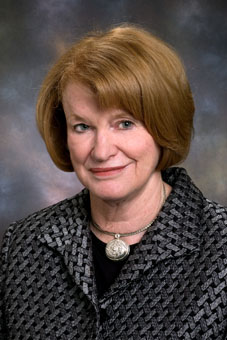 Abstract - The Front End of Innovation: Perspectives on Creativity, Knowledge, and Design
While the importance of innovation as a dominant driver of societal and economic progress is well established, the processes and outcomes of innovation remain distressingly ad-hoc and unpredictable. In particular, the Front End of Innovation (FEI) provides many open questions as innovators are challenged to understand the opportunity context, generate novel ideas, and evaluate these ideas for the implementation of solutions.
We propose an original model of the FEI with a nascent theory base drawn from recent perspectives in the areas of innovation, creativity, knowledge, and design science. A key insight is the application of a knowledge maturity
lens to distinguish four categories of innovation – invention, exaptation, advancement, and exploitation. We conclude with an agenda for future research to extend innovation theories and with actionable advice for improving current practices of innovation.
Curriculum Vitae
Shirley Gregor is the foundation Professor of Information Systems at the Australian National University,Canberra, where she is a Director of the National Centre for Information Systems Research. Professor Gregor's current research interests include the adoption and strategic use of information and communications technologies, intelligent systems and human-computer interface issues, and the theoretical foundations of information systems. Dr. Gregor has led several large applied research projects funded by the Meat Research Corporation, the Department of Communications, Information Technology and the Arts, the Australian Research Council and AusAID.
Professor Gregor spent a number of years in the computing industry in Australia and the United Kingdom before beginning an academic career. She obtained her Ph.D. in Information Systems from the University of Queensland.
Dr. Gregor's publications include 4 edited books, 15 book chapters and over 100 papers in conferences and journals such as MIS Quarterly, Journal of the Association of Information Systems, International Journal of Electronic Commerce, International Journal of Human Computer Studies, European Journal of Information Systems and Information Technology & People. Professor Gregor was inaugural President of the Australasian Association of Information Systems 2002-2003 and was Region 3 (Asia/Pacific) Councillor for the Association of Information Systems 2007-2009. She was a Senior Editor for MIS Quarterly 2008-2010 and was Editor-in-Chief of the Journal of the Association for Information Systems 2010-2013.