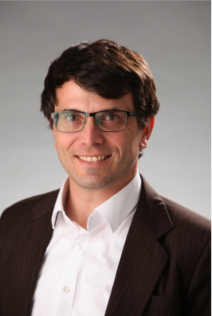 Abstract -

How technology drives mobility services
Mobility services are as old as the transport of people and goods. Since the introduction of the automobile a variety of services have appeared. At the early days having a chauffeur was a premium service, petrol refilling and cleaning was common, vehicle maintenance was mandatory, later financial services became popular - insurances are mandatory. Nowadays, technologies evolve that drive the mobility service market: Connected, automated and electric driving. The presentation shows cases how connected driving lead to services addressing needs of consumers and enterprises. Automated driving creates new services that are outlined, too.
Short Biography
Olaf Monz is associate of the Robert Bosch GmbH working at Corporate Strategy. He studied Wirtschaftsingenieurwesen at the KIT. In 2004 Mr. Monz entered the Bosch Group as Trainee. Before joining the Corporate Strategy team Mr. Monz was responsible for strategic marketing of a product area. Prior to that he was responsible in sales for a main customer.