KSRI's Research Focus
(e)Mobility Services
is concerned with an interdisciplinary scientific approach to current and future services in the area of individual mobility focusing basically on customer needs and performing analyses in close cooperation with partners from industry and science.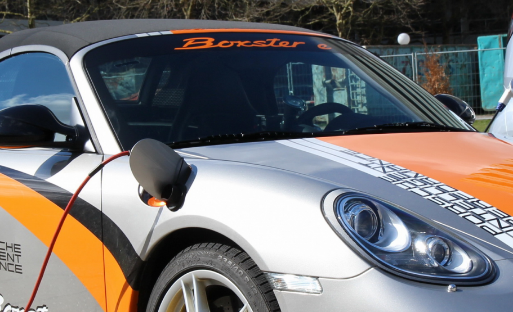 Challenges for urban traffic and transport
A globally exploding number of cars as well as growing mobility needs, climate change, scarcity of resources, overcrowded megacities with poor air quality - in the years to come traffic systems will have to face a large number of challenges. The development of new mobility concepts for city traffic seems to represent an attractive solution for many of these problems. Innovation in the sector of information and communication technology may serve as a key technology which creates a significant economic potential. Autonomous driving vehicles in a multimodal public traffic and transport system is still a vision; its technical implementation appears to be realistic considering the developments of the past years. Services especially in the context of mobile internet applications have already contributed to a more efficient and user friendly multimodal transport system and will be indispensable in the traffic systems of the future. Our Research Focus (e)Mobility Services can significantly contribute to the process of shaping the mobility of the future.
Our research focuses on new services in the area of mobility especially with regard to multimodal navigation on mobile devices and secondly and more particularly to support a successful market penetration of electric vehicles focusing on a synergetic integration into the current energy system, navigation, billing, roaming etc.
Scientific Lead
Scientific Staff
Former Scientific Staff
Further Projects are conducted in cooperation with following research groups at KIT:
Sources:
Stryja, C., Fromm, H., Ried, S., Jochem, P., Fichtner, W. 2015. On the necessity and nature of e-mobility services – towards a service description framework in: Nóvoa, H.; Drăgoicea, M. (eds.), Proceedings of the International Conference on Exploring Service Science 1.5. (Porto, Portugal) Lecture Notes in Business Information Processing, vol. 201. Springer. ISBN: 978-3-319-14979-0. pp. 109–122.
§